Healthy Meal Subscription & Tingkat Services in Singapore (2018)
A lot is expected of the modern Singaporean worker. We're pressured to clock long hours to impress our bosses, hit the gym to keep fit, and make a conscious effort to eat clean. Plus, it's super expensive to lead such a lifestyle. Gym memberships and healthy food are pricey in Singapore.

I personally struggle with the last one, simply because affordable food options near the office are limited. The only "clean eating" I ever do is wipe out my plates of greasy, MSG-filled economy rice every day. Who has the luxury of daily salads and poached chicken breast?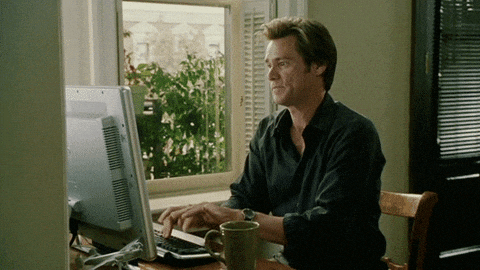 Whether you work at an ulu industrial estate or the super atas and crowded CBD, I imagine every other Singaporean has this problem too.
Which is why meal subscription services have become such a hit in Singapore. They fill the stomachs of hungry office workers, catering to the needs of those who neither want to spend a bomb at fancy restaurants nor trudge downstairs and join the interminable hawker center queues in 34-degree Celsius weather.
Unlike one-off lunch deliveries, meal subscriptions typically come in weekly and monthly packages, whereby you pay a flat fee for a fixed number of daily meals. This means it's great for budgeting too, because you'll always know exactly how much you're spending on lunch.
What about meal prep? Can't I just bring my own lunch to work?
You can, but that's assuming you have the time to go grocery shopping for ingredients and cook your meals in advance.
Meal prep is exactly as its name suggests – preparing your meals ahead of time. For most, it means setting aside a day (usually a weekend) to plan and prepare all the dishes and required ingredients for the upcoming week's meals.
The good thing about this practice is that it can help you to maintain a balanced diet as you can plan your daily macronutrient intakes. For instance, you can properly balance the amount of protein, carbohydrates, and fibre for your selected meal(s). You don't have to be a gym rat to meal prep; you could just be planning to eat more carbohydrates for that energy boost before yoga.
However, not everyone has time for meal prep. Thankfully, many meal subscription services are targeted at the health-conscious foodies, and hence offer options for customers to indicate any dietary preferences. This is great for those trying to stick to a consistent meal plan too.
Healthy meal subscription services in Singapore
These are suitable for the calorie counters. Most offer healthy options like low-calorie and high-protein meals. As such, they're generally quite pricey at $10+ per meal.
| | | |
| --- | --- | --- |
| Meal subscription service | Price per meal | Delivery fee |
| Primal Meal Prep | $8.90 to $30 | Chargeable for orders under $150 |
| Fitness Ration | $10.40 to $10.90 | +$15 |
| Fit Three | $12.90 to $15.90 | Free pick-up at selected gyms, otherwise chargeable |
| AMGD | $12.50 to $17 | Free delivery |
Primal Meal Prep
https://www.instagram.com/p/Bh8e24Unf6X/?taken-by=primalmealprep
Primal Meal Prep is the only meal provider in the healthy category that offers a meal for under $10. But that means skipping either your meat or vegetables. This week, $8.90 can buy a meal of 100g lean ground beef ($7.90) with Japanese short grain rice ($1).
It is the only one to offer a fully customisable menu. You can use the macronutrient calculator to input your age, height, weight, activity level, and health goals (gain, lose, or maintain weight), and it will give you a calorie intake recommendation with the macronutrient breakdown. Following this, you can add your meats, grains and vegetables to craft your bespoke meal.
Price: Prices are calculated per meal, and there's no minimum number of meals for subscription. You can order just 1 lunch to try today, or the whole week's worth of breakfast, lunch, and dinner. $8.90 is the cheapest ingredient combination I could find this week, and $30 is the most expensive – the largest portions of meat alone can cost up to $19.90.
Delivery fee: Delivery is free for orders above $150, which is about lunch and dinner for all 5 days of the week (assuming an average $15 per meal).
If not, delivery costs $5.90 or $3.90 (orders $100 – $149.99). Delivery is on Mondays and/or Thursdays. It's Monday for early week orders, Thursdays for late week orders, and both days for all week orders.  
Website: primalmealprep.com
Fitness Ration
https://www.instagram.com/p/BiLtXWwnw4H/?taken-by=fitnessration
| | | |
| --- | --- | --- |
| Package | Price per meal | Total price |
| 5 meals | $10.90 excluding delivery | $54 + $15 delivery |
| 10 meals | $10.90 | $109 |
| 15 meals | $10.40 | $156 |
Another one for the health junkies, Fitness Ration offers high-protein meals for those with active lifestyles. They also offer delicious breakfast options. Think acai pudding with fruit or beef pastrami and potato hash. Low-calorie and keto diet options are slated to launch this quarter, so stay tuned for that.
The menu is fixed, with several options per week, but you can add a note to indicate allergies to nuts, gluten and dairy products.
Price: $10.90 per meal, unless you get the 15-meal bundle (then it's $10.40). That's only $0.50 savings per meal, which (in my opinion) isn't a very big incentive for first-timers to get the most expensive bundle.
Breakfasts cost $7.50, and you can order it in 5-, 7-, 10-, and 20-meal bundles as an add-on to your main meal subscription.
Delivery fee: Delivery is only free for 10 meals and above, so if you get the cheapest 5-meal bundle you will have to pay another $15 for delivery. That comes up to $69.5, which is $13.90 per meal.
Delivery time slots are 9am – 1pm, 2pm – 5pm, and 6pm – 9pm. Alternatively, you can pick up your food at their Admiralty office (Admiralty FoodXchange, #03-31 8A Admiralty Street (S)757437) for free.
Website: www.fitnessration.com.sg
Fit Three
| | |
| --- | --- |
| Package | Total price of package |
| Mon to Wed, lunch only (3 meals) | $38.70 (standard) / $47.70 (XL) |
| Thu to Fri, lunch only (2 meals) | $25.80 (standard) / $31.80 (XL) |
| Mon to Wed, lunch + dinner (6 meals) | $77.40 (standard) / $95.40 (XL) |
| Thu to Fri, lunch + dinner (8 meals) | $51.60 (standard) / $63.60 (XL) |
| Mon to Fri, lunch only (5 meals) | $64.50 (standard) / $79.50 (XL) |
| Mon to Fri, lunch + dinner (10 meals) | $129 (standard) / $159 (XL) |
Fit Three's carefully curated menu is designed by a certified dietician, and each meal is typically 500g with 150g to 200g of quality protein (meat or fish).
There are three main food options: Omnitarian (i.e. "regular" option), Low-Carb (like Omnitarian, but with more fruits, nuts and vegetables), and Vegetarian (purely plant-based proteins with fruits, vegetables, legumes and grains).
Breakfast options are available too – this week it's all pancakes paired with yogurt and honey.
Price: No matter what subscription schedule you choose, meal prices are the same. It's $12.90 for the standard serving, $15.90 for XL, and $5.90 for breakfast.
The schedule goes by which part of the week you want your food: Early (Mon to Wed), Late (Thu to Fri), and All Week (Mon to Fri). If you're a first-timer looking for the cheapest package to try Fit Three, you can order a standard-sized lunch for Thursday and Friday at $25.80 only.
Delivery fee: Delivery is chargeable, and the exact price depends on your location. I selected the MoneySmart office at Commonwealth, and it costs $10.90 (yikes!). I randomly put in one at Bukit Timah, and it was cheaper at $6.90.
Not all addresses are eligible for delivery though –  check your address here.  If you can pick up your food at one of the selected gyms, it's free.
Website: www.fitthree.com
AMGD
https://www.instagram.com/p/Bg-Ti1cHjsI/?taken-by=amgd.sg
| | | |
| --- | --- | --- |
| Package | Price per meal | Total price of package |
| 1 meal | $17 | $17 |
| 3 meals | $16 | $48 |
| 5 meals | $15 | $75 |
| 10 meals | $14 | $140 |
| 20 meals | $13 | $260 |
| 50 meals | $12.50 | $625 |
AMGD was founded by 3 friends who wanted to provide healthy food that's tasty and convenient. AMGD stands for AHHMAHGAWD, and is how good they want you to feel after eating their meals.
I like AMGD because it works on a pay-per-use credit system, so basically you purchase a number of meals, and use it whenever you want.
The menu is fixed – no ingredient customisation – but the good news is that they offer over 20 meal options at any time. So you have plenty to choose from. Not so good for those who need very specific meals, but great if you just want a variety of generally healthy meals.
Price: AMGD is the most expensive of the lot, with a 1-meal price of $17. If you want to order it at the more competitive price of $12.50 per meal, you need to get the 50-meal bundle, which is a whopping $625 – not so wallet-friendly for first-timers. Delivery is free though.
Delivery: Delivery hours are fixed at 10.30am to 1pm for lunch and 4.30pm to 7.30pm for dinner. As mentioned, delivery is free for all orders, including the 1-meal a la carte package. This makes it the cheapest store for a short-term trial.
Website: www.amgd.sg
Tingkat subscriptions in Singapore
If the whole health food thing doesn't do it for you, you can opt for more home-style meal subscriptions. (The word "tingkat" is Malay, and refers to old school metal lunch boxes.)
Tingkat food subscriptions are typically provided by caterer companies, and you can compare them via the Foodline.sg portal. Food selection-wise, they're all pretty similar in that they're cai png-style meals, basically rice and a few dishes. However, unlike at hawker stalls, you can find less-oil and no-MSG options here.
This is a great choice if you are trying to eat somewhat healthily on a tight budget. Tingkat lunches can cost as cheap as $4 per meal when you order for multiple pax. (BRB, going to convince Clara to join me for a month!) 
Here's a rundown on the caterers and their prices.
Tingkat service

Price per meal

Restrictions

Hilltop

$3.75 to $8.80

Min. 1 pax for 5 days

Le Xin Catering

$4 to $7.50

Min. 1 pax for 20 days. Delivery to selected areas in the north, west and northeast

Xin Yi Pin Tingkat

$4.20 to $5.50

Min. 2 pax for 10 days. Delivery to selected areas in the north, west and northeast

Kim's Kitchen

$4.20 to $8.25

Min. 1 pax for 5 days

Ronnie Kitchen

$4.20 to $9.50

Min. 1 pax for 5 days. No delivery to private estates

FattyDaddyFattyMummy

$4.20 to $10

Min. 1 pax for 5 days

Qilin Catering

(halal)

$4.45 to $7

Min. 2 pax for 10 days. Delivery to Geylang & Bedok only

Jessie Catering

$4.45 to $11

Min. 1 pax for 5 days. Delivery only to the east for lunch (no area restrictions for dinner)

YeYeah Delights

(halal)

$6.50 to $12

Min. 1 pax for 5 days
Have you ever considered using a meal subscription service? Tell us why or why not in the comments!
Related articles
5 Ways to Trick Yourself into Cooking at Home More
Deliveroo vs Foodpanda vs UberEats – What Are the Differences in Price and Variety?
Cheap Gyms in Singapore – Affordable Gym Memberships Under $100
Keep updated with all the news!
Get the latest personal finance tips and tricks delivered to your inbox!
We promise never to spam you!
Tags: Dining