7 Ways to Save Money & Time on Public Transport in Singapore
Singaporeans complain about MRT breakdowns all the time, but the truth is that we're a lucky bunch. Objectively speaking, the Singapore public transport system is reasonably efficient. Try taking the BTS in Bangkok and you'll have a newfound appreciation for SMRT.
It's also pretty affordable. (Not that this is going to stop us from grumbling about how often we have to top up our EZ-Link cards, of course.) That said, there are a few ways you can shave either time or money off your commute:
1. Tap into the MRT before 7:45am
Taking the train during morning pre-peak hours used to be free, but even though that policy has been scrapped, you can still benefit from rising early.
From 29 Dec 2017, tapping in before 7.45am will earn you $0.50 off your MRT fares. If your ride costs under $0.50, it's free!
2. Link your EZ-Link to the right credit card
There are quite few credit cards that can earn you some pretty neat rebates when you top up your EZ Link card for public transport. Here are some of the best ones:
Maybank Family & Friends Credit Card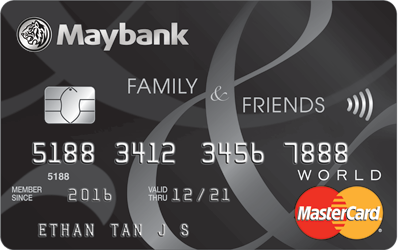 Maybank Family & Friends Card
---
Card Benefits
Up to 8% cash rebate on groceries, shopping, dining, food deliveries, petrol, and entertainment spend
Up to 8% cash rebate on bus, train, and taxi rides
8% or 5% cash rebate with minimum spend of S$1000/S$500 per month respectively. Cash rebate cap at S$600/year
Get 0.3% cash rebate on all other spend with no cap on cash rebates
The Maybank Family & Friends card has the highest cash rebate of 8% for public transport rides. The catch is that you need to spend $1,000 per month to earn it, although this card functions very well as a multi-category cashback card so you can easily consolidate all your regular spending on it.
Alternatively, you can hit a minimum spend of $500 and you'll still get a 5% rebate, which is relatively good too. Anything under $500 is a waste – you only get 0.3%.
Citi SMRT Card
---
Card Benefits
Up to 5% savings on on Groceries. 4.7% (For transactions above $50. If transaction is $50 and below, 2.7% awarded instead) + 0.3% (If monthly card spend is at least $300)Up to 5% savings on Fast Food, Movies & Coffee. 4.7% + 0.3% (if monthly card spend is at least $300)
Up to 3% savings on Online Shopping. 2.7% + 0.3% (If monthly card spend is at least $300)
Up to 2% savings on Health & Beauty. 1.7% + 0.3% (If monthly card spend is at least $300). Including GNC, Guardian, Nature's Farm, NTUC Unity Healthcare & Watson's
Up to 2% EZ-Reload Auto Top-up. 0.3% + 1.7% (If top-up more than $30. If $30 or less, 0.7% awarded instead)
Up to 5% savings for the following with monthly spend of at least $300. 5% at POPULAR Bookstores and Toys"R"Us, 5% at selected Town Councils for Service and Conservancy Charges, 1% savings on Telecommunication bills, 1% on selected Insurance providers, 1% on SPH Newspaper Subscriptions. If monthly spend is less than $300, SMRT$ earn rate will be 0.3% less.Savings awarded in SMRT$. 1 SMRT$ = S$1 of vouchers. Vouchers available for Giant, Sheng Siong, SMRT, Popular, Watsons, Shaw Theatres
0.3% awarded on all other spend categories
The Citi SMRT Card is one of the best for public transport – you get 1.7% rebate in SMRT$ (which is convertible to cash rebates at no cost) when you use the EZ-Reload Auto Top-up function. If you spend above $300, the rebates are bumped up to 2%.
BOC Qoo10 Mastercard
Bank of China has 2 Qoo10 credit cards – the BOC Qoo10 Platinum Mastercard and BOC Qoo10 World Mastercard. Both have rebates on transport spends, and both are in Qoo10 credits, so it's only worth it if you're an avid Qoo10 shopper. The rebate is 10% for the former (capped at $20) and 20% for the latter (capped at $40).
3. Get a public transport concession card (maybe)
I'll just put it out there. For most people, the Adult Monthly Travel Card (AMTC) is not worth it. At $120 per month, you'll need to travel A LOT to actually benefit from it.
For example, if you live in Jurong and travel to Expo from Monday to Friday for work, you'll only spend $83.16 ($1.89 per trip, 2x a day for about 22 days) per month. And how many of us actually do cross-country commutes daily?
This concession card is probably only useful for those whose jobs require them to travel a lot, like property agents, for instance. If you're not sure how much you typically spend, you can try to calculate it with the MRT fare calculator and bus fare calculator.
4. Download the EZ-Link Rewards app
Did you even know that you can earn EZ-Link Rewards? Sadly, this scheme isn't the most enticing…
Basically you link your EZ-Link card to the EZ-Link Rewards app and earn 1 point for every $0.10 spent. I am not a fan because the rewards are mostly vouchers and, uhm, other EZ-Link products. I don't want to spend more money and I certainly don't need more EZ-Link cards. 
However, it's actually quite worth it if you're a Circles.Life user. There's a current Circles.Life promotion where you can earn mobile data by taking public transport.
Link your Circles.Life mobile number with the app and you get 1GB per month for 6 months. Thereafter, take 10 rides per week (easily done) get 100MB per week for the next 3 months. 
5. Download schedule apps like Gothere.sg
Well you know what they say – time is money!
Sometimes getting around takes longer than it should, and it's because you need to change trains and/or buses, or take an inefficient train route (like from Pasir Ris to Expo). Here are some tips to help you save time while taking public transport in Singapore.
I personally use Singabus – and I swear by it, it's accurate to the minute! – but there are many bus and train schedule apps in the market. The "official" one is My Transport SG by the LTA, and there's also the Next Bus by SBS.
You can also download route planning apps like Citymapper, Journey Planner, Gothere.sg and Google maps.
6. Try bus-pooling apps like Beeline or GrabShuttle
If you'd like to save time by NOT taking public transport, there are a few car- and bus-pooling options for you to try.
GrabShuttle is like an "adult school bus" – you request for a route on the app, and if there are enough people going the same way, you can book a seat for your daily commute to work.
Beeline, Seats and ShareTransport.sg work the same way. All 3 bus-pooling services have quite competitive prices of $3.50 to $5 per trip on average. It's definitely more expensive than taking the public bus and train, but it could potentially save you a lot of time if your route requires lots of train and bus changes.
7. Or go for car-pooling apps like GrabHitch and Ryde
Want a comfy car ride to work, but can't bear to spend the cash on taxis? Go for car-pool services like GrabHitch and Ryde. It'll be cheaper than taking a cab for sure, but be prepared to spend a few hundred bucks per month.
If you're super sociable and can find neighbours to pool with, good for you. But for those who can't, there are a few services that may be helpful.
Do you have any other "aunty" tricks to save on public transport in Singapore? Share it with us in the comments below!
Personal finance tips delivered to your inbox!
Receive news, subscriber-exclusive promotions and guides on how to become smarter with money.
We promise never to spam you!
Tags: Budgeting