Caltex Petrol Discounts in Singapore – Which Credit Card is Best?
It's not a secret that Caltex has one of the highest petrol prices in Singapore, but did you know that it also gives the one of the highest credit card petrol discounts? There're many cards in the market you could use for discounts at Caltex. Most of the cards we had on our list offered the same instant savings: you pump Caltex 98 or make an outdoor payment, you get 2% more discount at 16%. If you don't, you get 2% less (14%).
Standard Chartered

Visa Infinite Card

OCBC 365 Card
Standard Chartered

MANHATTAN World Mastercard

Station Discount

5%

5%

5%

Loyalty Card Discount

11%

11%

11%

Card Discount
Card Rebate

(applies after all discounts)

10.8%

5%

(with min. $600/mnth)

+

3.33%

(with min.$300 nett fuel spend/mnth)

4.5%

+

3%

MANHATTAN cashback

Total Discount

25.07%

23%

22.3%
Best for total savings
–
Standard Chartered Visa Infinite Card
Standard Chartered Visa Infinite Credit Card
---
Card Benefits
35k Miles OR 15k Miles + 28" Samsonite Lite-Shock Spinner (worth S$950)
20% Cashback on Uber Rides Globally
Up to 25.07% effective fuel savings at Caltex (16% onsite discount on Caltex Platinum 98 petrol + 10.80% rebate on nett transaction) till 30 Jun 2017
If you're already exceeding a monthly expenditure of $600, this card may serve you well. The card with the highest rebates on our list at 10.80%, the Standard Chartered Visa Infinite Card offers the highest in total savings, especially if you're pumping Caltex 98. The only downside is that their high rebates are capped at $250 for their promotional period of 9 months. Which works out to only $27.78 a month. This means you should only charge a maximum of $257.20 to this card for your petrol expenses.
Best for no cap rebates- OCBC 365 Credit Card
---
Card Benefits
Up to 23.8% discount at Caltex and 18.3% at Esso, (14% onsite and OCBC 365 discount + 5% Cashback*)
5% Cashback at all other petrol stations
*Minimum spend of $600/month, $80 cap /month
You'll need to spend a minimum of $600 on this card every month, of which, at least $300 should be on your petrol. But this is not a difficult target to hit, considering how this works out to an average $75 weekly bill at the petrol station. My Honda Type-R already sets me back an average $82 a week. Also, there's no mention of any maximum caps in this card's T&Cs. You know what that means… No more counting of how much you've spent on XYZ card for petrol and pondering if you should switch to a second credit card.
Best for other benefits- Standard Chartered MANHATTAN World Mastercard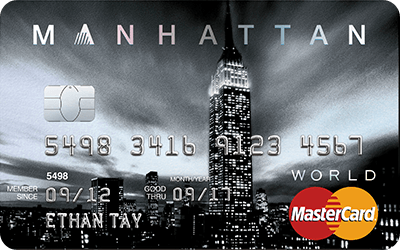 Standard Chartered MANHATTAN World MasterCard
---
Card Benefits
Up to 22.3% effective fuel savings at Caltex (16% onsite discount on Caltex Platinum 98 petrol + 4.50% card rebate + up to 3% MANHATTAN cashback) till 30 Jun 2017
This card has a high minimum spending of $3,000 and comes in third in total savings of the cards in our list. However, it's current online sign-up promotion is a pretty sweet deal. For a limited time, Standard Chartered is offering a free $150 Caltex StarCash card for new applicants. You only have to make 3 transactions for within the first 3 months you receive your card. That's like giving you $150 to spend on your petrol.
Other Cards with Caltex Discounts
Of course, besides the above mentioned credit cards, there are other cards from the same banks that offer discounts for Caltex petrol too. If you're curious, you might want to check out other cards from Standard Chartered, HSBC, and OCBC. Especially if you're planning to take advantage of your expenditure for benefits like dining privileges or travel discounts. Find the best credit card in Singapore for your lifestyle choices today.
Do you pump petrol at Caltex? Do you have any other tips and tricks we might have missed out? Let us know.
Keep updated with all the news!
Get the latest personal finance tips and tricks delivered to your inbox!
We promise never to spam you!
Tags: Credit Cards